welle.io is an open source DAB and DAB+ software defined radio (SDR) with support for rtl-sdr (RTL2832U) and airspy. It supports high DPI and touch displays and it runs even on cheap computers like Raspberry Pi 2/3 and 100€ China Windows 10 tablets.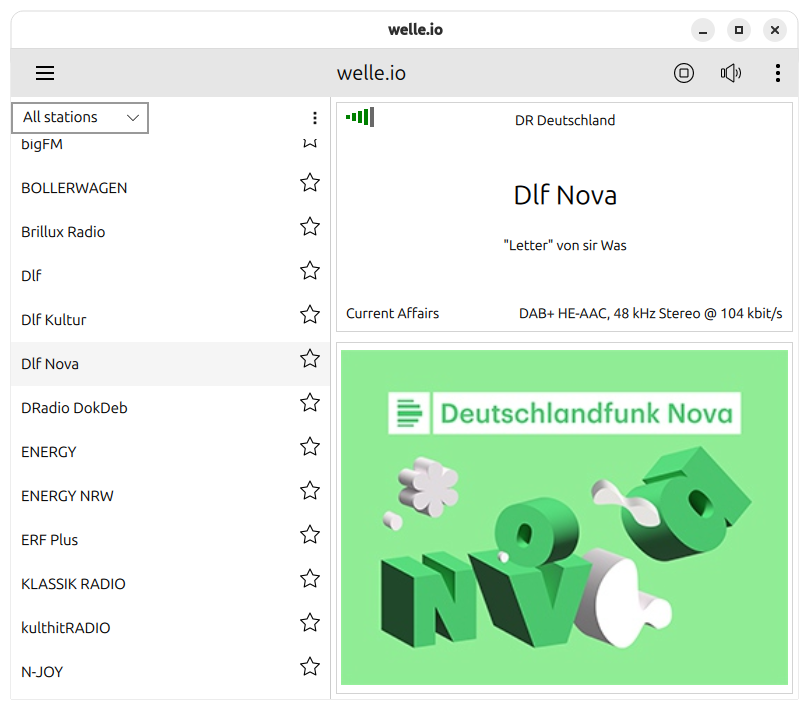 Main Features
Demo Videos
Expert Mode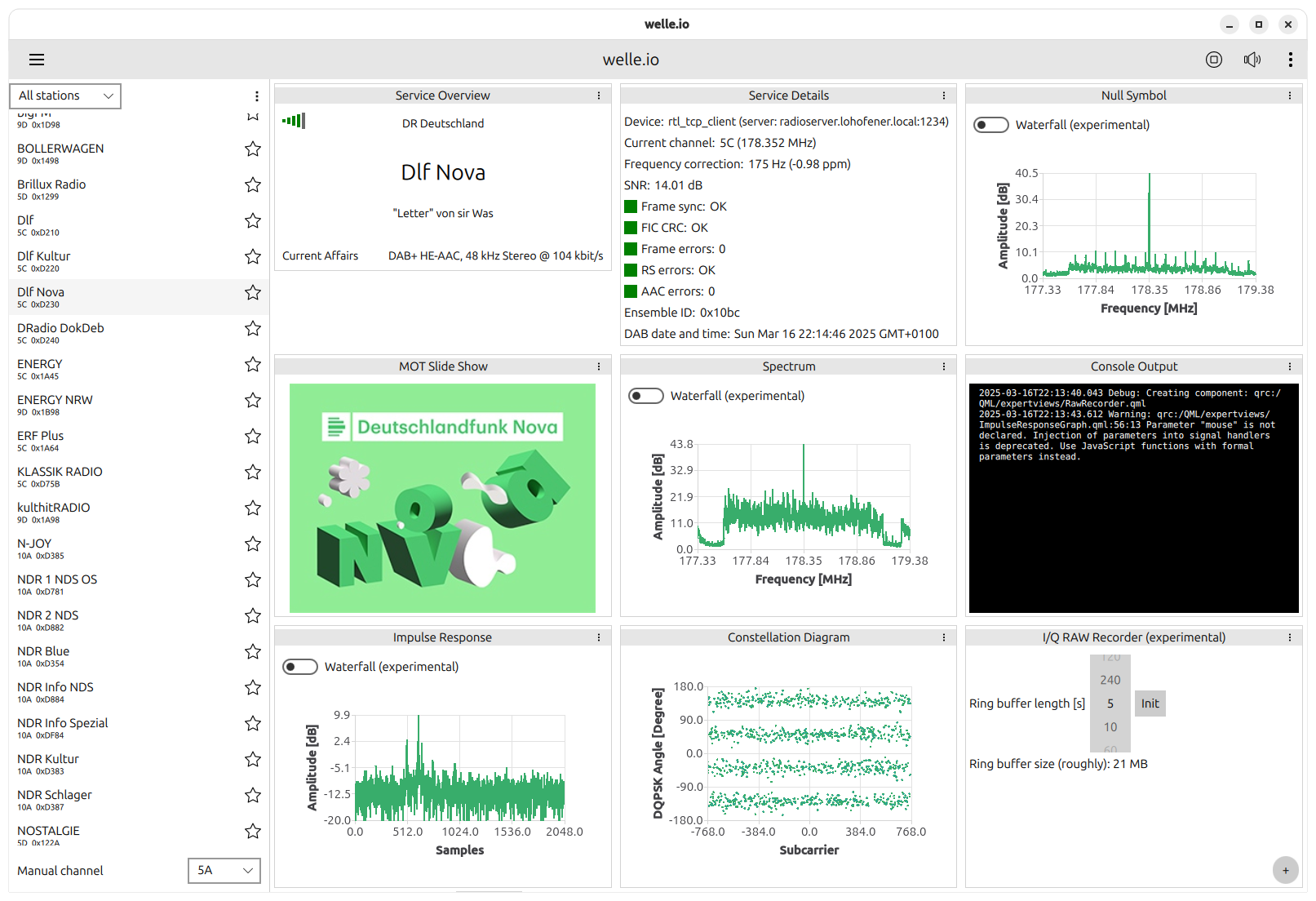 Download
Stable binaries
If you discovered an issue please open a new issue.
Developer version
welle.io is under heavy development. You can also try the latest developer builds. But PLEASE BE WARNED the builds are automatically created and untested.
welle.io devel builds on macOS MacPorts are updated perdiodically manually and can be installed through port welle.io-devel. The port has no maintainer so please feel free to update it yourself in case you need to use a more recent devel version.

sudo port install welle.io-devel
Compilation from source
To use it on a Raspberry Pi you have to compile welle.io directly from the sources. See instructions to compile for Raspberry Pi.
Note that welle.io source also ships with a Homebrew formula for macOS. See instructions to install with Homebrew.
In the welle.io sources repository you can find more instructions to compile welle.io on various systems.
Support
Forum
If you need help don't hesitate and open a new issue on Github.
FAQ
Visit the FAQ list.
Development
Any contributions and pull requests are welcome!
Please take a look into the task list and the issues. But also any new ideas are welcome!
Sources
Please visit the GitHub repository: https://github.com/albrechtl/welle.io
Wiki
You will find more details inside the Wiki (under construction).